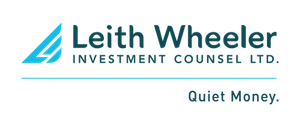 Leith Wheeler Investment Counsel has quietly earned a national reputation for building and sustaining prosperity. This is a reputation we have built one relationship at a time, with Aboriginal communities, pension funds, not-for-profit organizations and private clients across Canada.
As an employee owned firm, we maintain a client-driven, transparent, and disciplined approach to value investing that produces strong results for our clients, while preserving their capital through difficult market cycles.
For over 30 years, we have worked as partners with our clients, providing education for trustees, committees and board members, in addition to managing their unique investment needs. We've earned our clients' trust by delving deeper with our research, holding to the long view, and maintaining an independent perspective.
For our Aboriginal clients, we manage combined assets of approximately 500 million, and are attentive to each unique relationship. We develop an investment approach which meets the needs of current generations and those to come.
For more information please contact:
Andrew Hoffman, CFA 
Vice President, Portfolio Manager  
andrewh@leithwheeler.com
(604)602-8379
1-888-292-1122
Daren Atkinson, CFA
Vice President, Portfolio Manager
darena@leithwheeler.com
(604)602-8383
1-888-292-1122